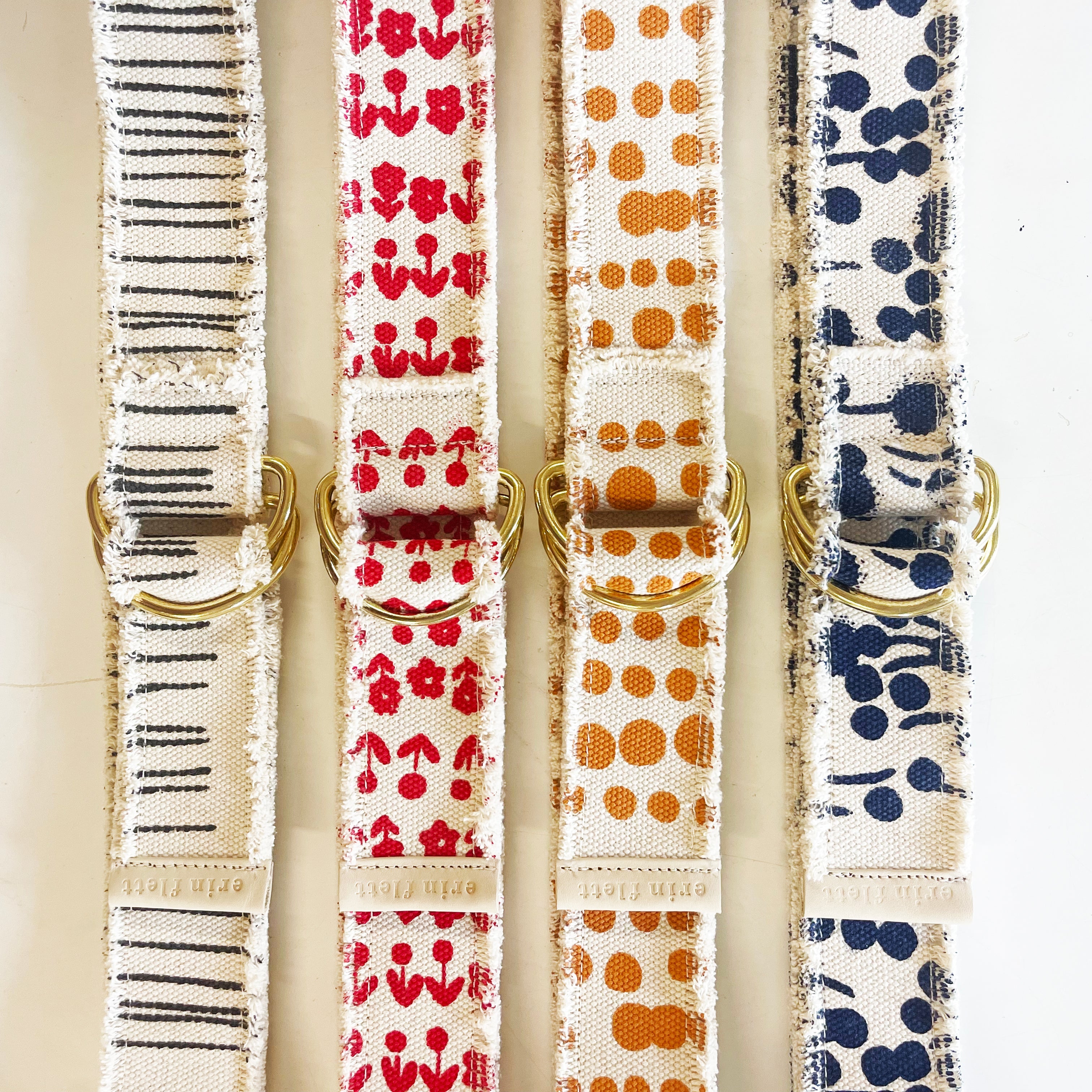 Our infamous strap is designed into a belt! Same double-sided amazingness only 2" wide and various lengths so you can go long or short or anywhere in between! Brass D Ring closure and veggie tan leather detail at the end. Worn boho casual edge.
You're going to love how easy and fun this belt is! Your new jean staple for spring summer or winter! This belt is going to be your NEW favorite to give or to get! xx e  

Each piece is hand silk-screened printed and sewn one at a time just for you. The quality in the details is something you will see and feel. We look at every opportunity to make these beautiful and practical. Our products may take a bit longer to get to you, but we hope you agree slower is sometimes better. Thank you for supporting our handmade process.
-Erin Flett, Textile Designer
Each piece is made-to-order and will ship in 3-5 weeks from date of purchase.
Share