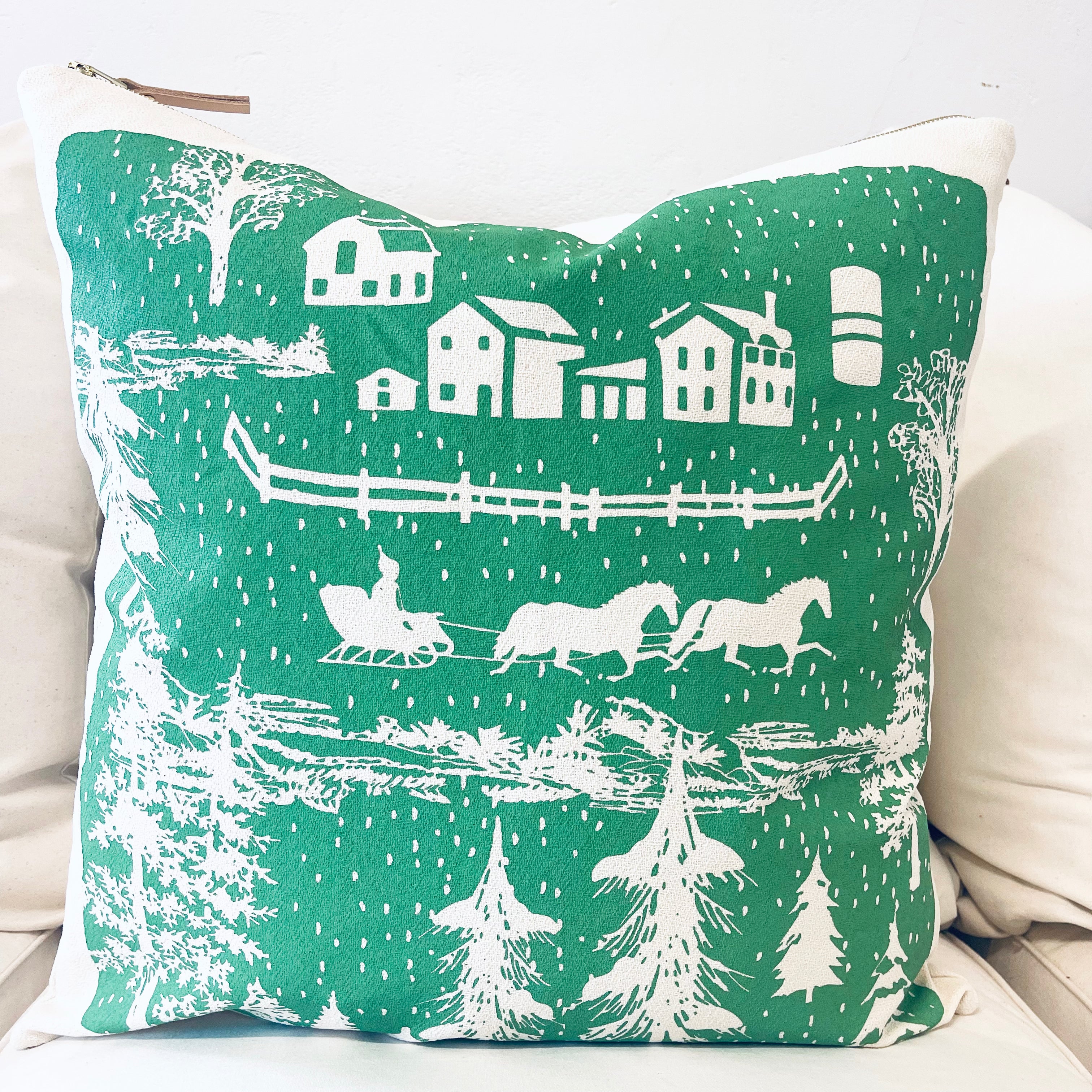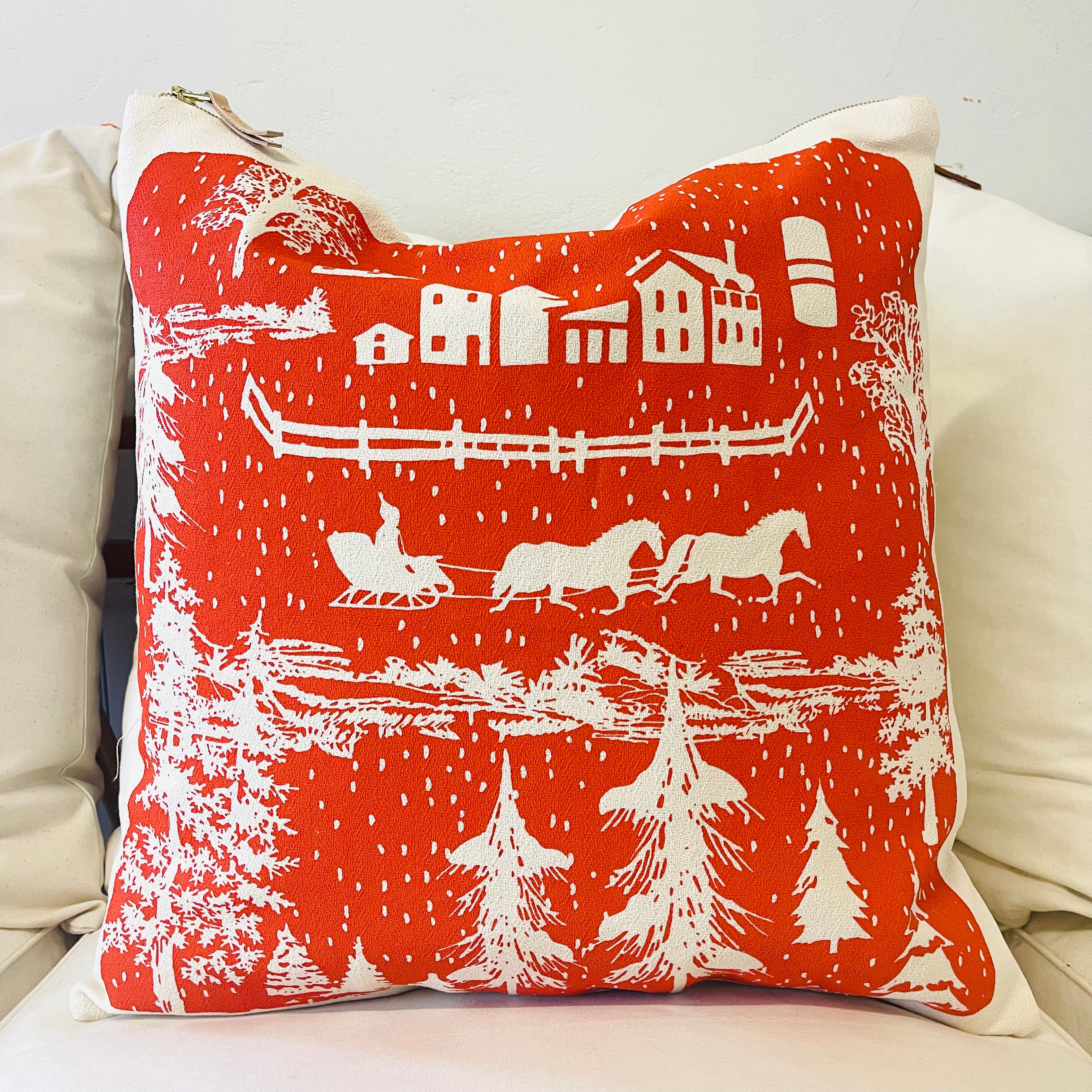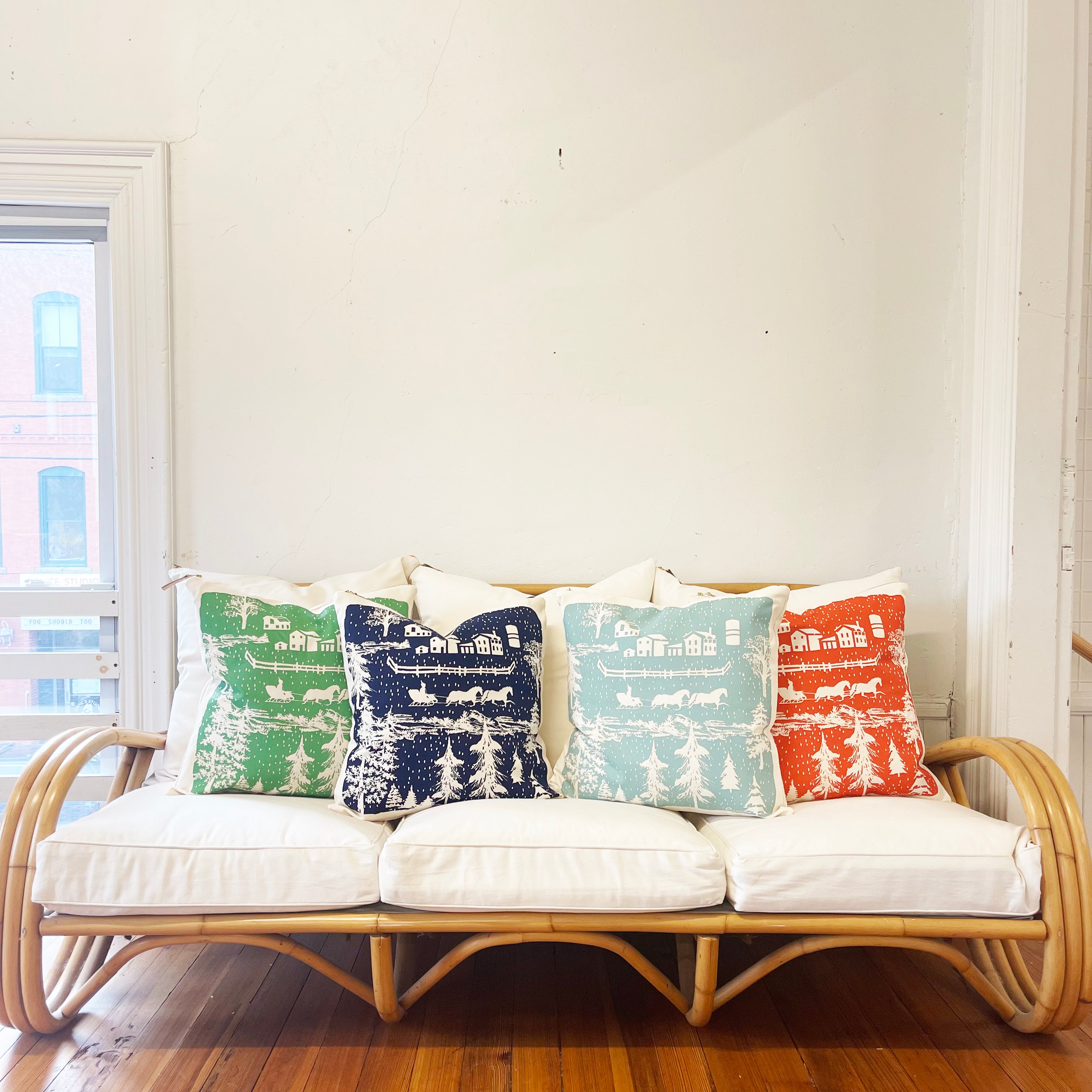 FARMHOUSE TOILE WINTER PILLOW COVER 20X20
Each pillow is designed and imperfectly drawn by Erin Flett. Each pattern is carefully burned into a silkscreen then meticulously hand printed and sewn just for you in an old cotton mill studio in Maine.
AVAILABLE IN 10" X 20" and 20" X 20"
DETAILS:
* No Insert Included
* Hand-printed on 100% Cotton Bark Cloth
* Hand-printed and sewn in our Maine studio
* YKK industrial brass exposed contrasting color zipper
* Recycled local leather pull tab
* High-end heavy brass bell pull
* The finest quality and attention to detail
* Cotton Bark Cloth Back with hand-printed tag
CARE:
* Spot Wash or Hand Wash in COLD
* Lay flat to dry
* Press
Each piece is hand silk-screened printed and sewn one at a time just for you. The quality in the details is something you will see and feel. We look at every opportunity to make these beautiful and practical. Our products may take a bit longer to get to you, but we hope you agree slower is sometimes better. Thank you for supporting our handmade process.
-Erin Flett, Textile Designer
Each piece is made-to-order and will ship in 3-5 weeks from date of purchase.
Share